NJ Inverse Condemnation Action "Grossly Out of Time"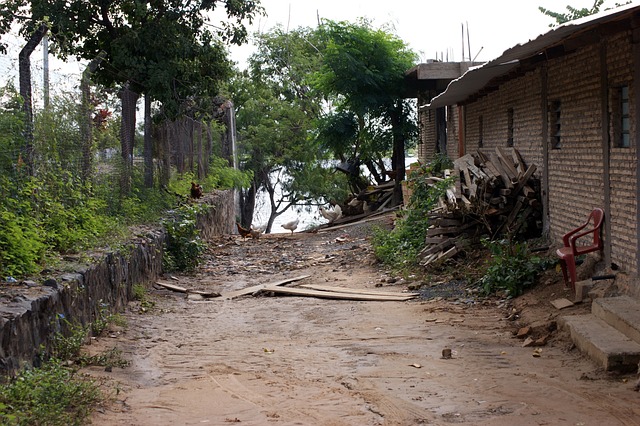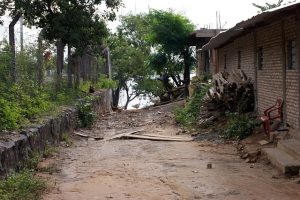 A two-judge panel of the Superior Court, Appellate Division issued a per curiam opinion yesterday in 546 OG, LLC v Edgewater affirming summary judgment dismissal of a property owner's "inverse" condemnation claim. Opinion – 546 OG LLC v. Edgewater.  Basically, when a property owner alleges that its property has been taken by a governmental entity without payment of just compensation it files an action against that governmental entity.  Ergo, an "inverse" condemnation claim because when government takes private property it commences a condemnation action to effectuate the taking and adjudicate the owners' constitutional claim for just compensation.
So, why was this owner's claim "grossly out of time"?  Well, the property owner commenced its inverse condemnation action in 2019, two years after it had purchased an undeveloped parcel of land at 33 Leary Lane in the Borough of Edgewater at sheriff's sale.  Apparently, the property owner did not do its homework before purchasing the property because the Borough had adopted an ordinance "vacating a portion of Leary Lane" nine years earlier (with the consent of the prior owner) in October of 2008.  The summary judgment record disclosed the following facts concerning the partial road vacation:
"Gregory S. Franz, defendant's Borough Administrator since 2006, described the portion of Leary Lane to be vacated under the ordinance as "a dead end adjoining a cliff face." The idea of vacating a portion of Leary Lane originated in communication between defendant's then-counsel and the attorney for Robert Gonzalez, who at that time owned the property. Gonzalez was interested in constructing some type of residential development within the adjoining parcels or parcels he owned and thought vacating the paper street and taking a portion of it would help in that construction effort. Gonzalez was represented by counsel, who was in contact with defendant's counsel, and was provided with notice of the ordinance."
"While the property owner's case was filed as a "real property action", the presiding civil judge read the complaint and "sua sponte entered an order on November 17, 2021, changing the track assignment of the case to "Track IV, Case Type 701" and reassigning the case "to the next [j]udge in rotation for prerogative writ assignment." Case Type 701 is "Actions in Lieu of Prerogative Writs."
Of course, prerogative writ actions have a 45-day limitations period, which may be extended in the interests of justice. The trial judge held "[p]laintiff's action whether in challenging the [o]rdinance or alleging inverse condemnation fail because both [causes of] action[] are grossly out of time." The judge cited Rule 4:69-6(a), requiring an action in lieu of prerogative writs to commence within forty-five days "after the accrual of the right to the review, hearing or relief claimed," and Klumpp v. Borough of Avalon, 202 N.J. 390, 409-10 (2010), in which the Court held an inverse-condemnation action must be commenced within a six-year statute of limitations. The judge declined to enlarge the time for commencement of an action in lieu of prerogative writs under Rule 4:69-6(c), finding "no interests of justice at stake to compel the court to enlarge the time after more than [ten] years. . . . [T]he interest at stake here is the private interest of [plaintiff], which apparently failed to do its due diligence prior to thepurchase of the property at the [s]heriff's sale."
The Appellate Division affirmed.  First, the appellate court found that the challenge to the ordinance vacating the street was correctly found to be a prerogative writ action subject to the 45 day limitations period.  Second, it found that there was no basis to extend the time 9 years past the deadline.  Third, it found "Plaintiff's inverse-condemnation claim is without merit… A party is not entitled to compensation for the taking of property it never owned." Slip op at 14.
Looks like caveat emptor still resonates especially when taking title at sheriff's sale.  But also note that this matter was not a challenge to a redevelopment designation under New Jersey's Local Redevelopment and Housing Law filed beyond the 45-day limitation, which challenges may be permitted in cases where inadequate notice of the designation was given, pursuant to Harrison v. DeRose, 398 N.J. Super. 361 (App. Div. 2008).