Oklahoma! (Childers v. Arrowood)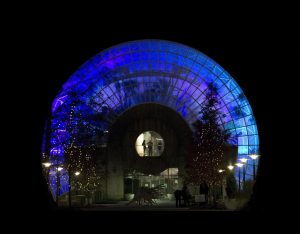 "Where the wind comes sweepin' down the plain…."
Wait, nope, that's for another blog.
Another strange takings case from our Owners Counsel of America colleague Robert Thomas, as reported in his Inverse Condemnation Blog (God only knows how he finds these cases!)
This one comes from the Oklahoma Supreme Court and involves the taking of private property for private "necessity."  The Oklahoma Constitution is unlike any that I have ever read or seen.  It reads:
"No private property shall be taken or damaged for private use, with or without compensation, unless by consent of the owner, except for private ways of necessity, or for drains and ditches across lands of others for agricultural, mining, or sanitary purposes, in such manner as may be prescribed by law." Oklahoma Constitution Art. 2 sec. 23.
(New Jersey's takings clause mirrors the Fifth Amendment – "nor shall private property be taken for public use without just compensation.").
So, being constitutional scholars, the Childers filed an action to take "private ways of necessity" across its neighbors – the Arborwoods – property for purposes of utility connections.  Without a utility connection, the Childers would be unable to develop their property with a residence.  So, the Childers filed suit to determine "just compensation" for the taking of "private ways of necessity" from its neighbor.  Oddly enough, the Arrowoods objected.
The case made it to the Oklahoma Supreme Court, which framed the issue simply: "What does private ways of necessity include"?  The Court held that "private ways of necessity include access to utilities that are necessary for the effective use and reasonable enjoyment of property."  The Childers win, but the Court did remand to the trial court to decide whether the utility easement would place an unreasonable burden on the Arrowood property.
Not even a sentence about the quantum of just compensation. Maybe next case…..