Great 8, Number 3: United States v. Causby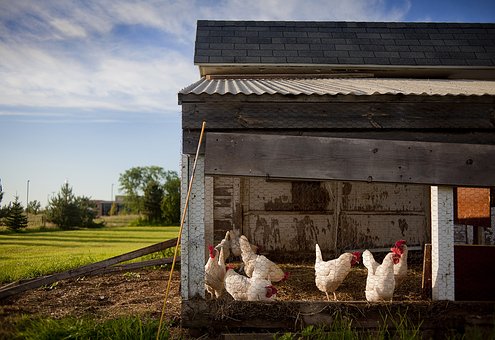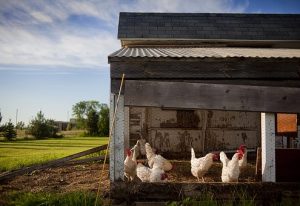 Thomas Lee and Tinie Causby lived outside of Greensboro, North Carolina and operated a chicken farm on their 2.8 acre property.
In May of 1942 – about 5 months after the bombing of Pearl Harbor on December 7, 1941 – the United States leased the municipal airport adjacent to Causby's chicken farm to operate military aircraft.
"Since the United States began operations in May, 1942, its four‑motored heavy bombers, other planes of the heavier type, and its fighter planes have frequently passed over respondents' land buildings in considerable numbers and rather close together.  They come close enough at times to appear barely to miss the tops of the trees and at times so close to the tops of the trees as to blow the old leaves off.  The noise is startling.  And at night the glare from the planes brightly lights up the place.  As a result of the noise, respondents had to give up their chicken business.  As many as six to ten of their chickens were killed in one day by flying into the walls from fright.  The total chickens lost in that manner was about 150.  Production also fell off.  The result was the destruction of the use of the property as a commercial chicken farm. Respondents are frequently deprived of their sleep and the family has become nervous and frightened. " U.S. v. Causby, 328 U.S. 256, 259 (1946).
The Court Claims found that the United States had taken an easement and that the value of the "property destroyed was $2,000." The United States appealed.
"The United States concludes that when flights are made within the navigable airspace without any physical invasion of the property of the landowners, there has been no taking of property.  It says that at most there was merely incidental damage occurring as a consequence of authorized air navigation.  It also argues that the landowner does not own superadjacent airspace which he has not subjected to possession by the erection of structures or other occupancy.  Moreover, it is argued that even if the United States took airspace owned by respondents, no compensable damage was shown.  Any damages are said to be merely consequential for which no compensation may be obtained under the Fifth Amendment."
The Supreme Court disagreed.  
"If, by reason of the frequency and altitude of the flights, respondents could not use this land for any purpose, their loss would be complete. It would be as complete as if the United States had intered upon the surface of the land and taken exclusive possession of it.  We agree that in those circumstances there would be a taking. Though it would be only an easement of flight which was taken, that easement, if permanent and not merely temporary, normally would be the equivalent of a fee interest.  It would be a definite exercise of complete dominion and control over the surface of the land.  The fact that the planes never touched the surface would be as irrelevant as the absence in this day of the feudal livery of seisin on the transfer of real estate."
The case was remanded to the Court of Claims to substantiate its findings of a "permanent easement."
(A quick google search revealed that Thomas Lee and Tinie both lived to 80, passing in 1971.)