10 Questions to Ask an Eminent Domain Attorney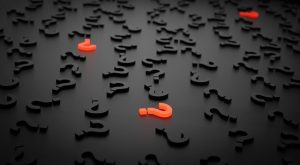 Eminent domain is the inherent right or power of the government to "take" private property for public use. When confronted with this power, it is easy for property owners to feel overwhelmed or confused by the process. Retaining reliable and experienced eminent domain counsel is the single most effective way to protect your property rights and maximize results. Because eminent domain law is a specialized area of practice, most lawyers don't have significant experience in the field.
Below are ten questions to help you find the most effective eminent domain attorney possible.
Do you have experience handling eminent domain disputes?
Have you handled any cases similar to mine?
Have you obtained any successful settlements or verdicts in favor of a property owner against the government?
What portion of your practice is devoted to eminent domain?
How many attorneys at the firm will work on my case?
What are the initial strengths and weaknesses that you see in my case?
What part of the state is your practice limited to?
Does your firm represent condemning authorities as well as private property owners?
How much does the firm charge and what is the fee structure like?
What is your relationship with prospective experts such as appraisers, engineers, and planners?
For over 55 years, McKirdy, Riskin, Olson & DellaPelle, P.C. has concentrated its practice in this special area of the law and has earned a reputation for persistently defending its clients' property rights. Our firm has successfully handled a broad range of eminent domain cases involving almost every type of property, including commercial buildings, industrial properties, development land, single and multi-family residential properties, hotels/casinos, oil/ gas pipelines, water rights and beachfront property, airports, farmland, and many more. We also represent property owners throughout New Jersey and have a strong network of experts who can assist us in these matters.  If you are confronted with the threat of eminent domain, please feel free to contact us for a free consultation. During the initial consultation, we would be happy to answer any questions you may have.
Summaries of some of our prior eminent domain cases are available here, and are also summarized below:
Jury verdict that was $2,082,000 more that the government's offer in a case involving the total taking of vacant lot in Atlantic City by Casino Reinvestment Development Authority.
Jury verdict that was more than four times the government's offer in a case involving the partial taking of a gas station site in Hunterdon County.
$2,039,000 court judgment for the relocation of a prominent food manufacturing plant in Hudson County.
Jury verdict that was $5,257,000 more than the government's offer in a case involving the partial taking of a commercial development site for a minor league baseball stadium in Mercer County.