Revocation of Highway Access Affirmed on Appeal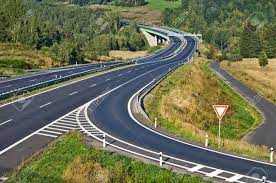 On July 5, 2022, the Appellate Division affirmed a denial of direct highway access by the NJ Dep't of Transportation. In re Revocation of the Permit for Direct Access to Route 206, Docket A-1958-18. Opinion here.  The property owner – Sylvia Zika – had litigated the denial of access through the entire regulatory process culminating in yesterday's appellate division opinion.  Having navigated many property owners through the minefield of the regulatory process, I can attest that it is an arduous and uphill battle.
The die appears to have been cast long before the DOT denied direct access onto State Highway Route 206 in Hampton in 2015. From the opinion:
"On October 31, 2008, counsel for Lowe's contacted plaintiff seeking access to ten feet of her property to construct a driveway connecting her property to Town Center Drive. After negotiations, on November 20, 2008, plaintiff and Lowe's signed an agreement detailing the terms of the new driveway. The agreement provided: plaintiff would grant access to Lowe's to ten feet of her property to construct a connection from her property to Town Center Drive; Lowe's would clear all brush and overgrown trees to provide a clear line-of-sight of plaintiff's property; Lowe's would remove plaintiff's original driveway; Lowe's would grant plaintiff a perpetual easement for a right-of-way across defendant's property; Lowe's was responsible for all costs associated with constructing the new driveway and removing the old driveway; Lowe's would pay plaintiff $4,000; plaintiff could place two signs on the area of the easement; Lowe's would install "conduit pipe as designated on the attached plan with pull string;" and plaintiff was responsible for designing, constructing and obtaining all permits for the signs. In August 2013, a driveway closure plan for plaintiff's driveway was submitted to and accepted by DOT.  On September 23, 2014, DOT initiated revocation procedures for plaintiff's driveway and provided an access plan whereby plaintiff would have access to her property via Town Center Drive. On April 7, 2015, and June 30, 2015, DOT representatives met with plaintiff to discuss the revocation of her driveway access. On September 9, 2015, plaintiff
was informed by letter that DOT was revoking her driveway access because her existing driveway violated N.J.A.C. 16:47-1.1 to -14.1, the New Jersey State Highway Access Management Code (the Code)." Slip op. at 4-5. (The property owner also separately litigated a case against Lowes unsuccessfully –  and is addressed in the back-to-back appeal, Zika v. Lowe's Companies, Inc., No. A-961-18.)
Additionally, after Lowes purchased the property adjacent to Zika's dental practice, it applied for site plan approvals which were granted conditioned upon the closure of Zika's driveway.  There is no indication in the record that the owner objected to this condition or challenged the approval by action in lieu of prerogative writ.
The property owner timely appealed the final agency decision to the Appellate Division and raised twenty+ points of error in her appeal brief.  Yet, "[b]ecause we affirm substantially for the reasons explained in the ALJ's thorough initial decision and the Commissioner's written final agency decision, we need not address defendant's contentions at length." Slip op. at 9.  This is mostly because "[o]ur review of a final agency decision is deferential, and we are mindful of the Commissioner's expertise in matters relating to the safety requirements pertaining to access to and from highways."  Ibid.  Therefore the question on appeal was whether the agency action "violated the law" or was not supported by the record facts.
The substance of the appeal was governed by the relevant statutory provisions, mainly  –
"e. Every owner of property which abuts a public road has a right of reasonable access to the general system of streets and highways in the State, but not to a
particular means of access. The right of access is subject to regulation for the purpose of protecting the public health, safety and welfare." N.J.S.A. 27:7-90.
There is a two-part test to determine whether alternative access is reasonable –
"First, there must be direct access to a street, highway, or service road" and "if improvements alter the route that patrons must take to gain access to the commercial property, the new route must be able to 'support the traffic to the business' and must be convenient, direct, and well-marked." Ibid. Where such access is provided, DOT satisfies its obligation to provide reasonable alternative
access under the Act." Slip op. at 13.
The Appellate Division expressly rejected the property owner's argument that the driveway did not violate the Access Code's requirement of 100 feet of clearance from signalized intersections, and the argument that Center Point Drive (Lowe's private driveway) provided reasonable alternative access.  Lastly, the admitted fact that the driveway was in use for 75 years and "grandfathered" did not alter the analysis.  Therefore, the Appellate Court found that the agency's decision was not arbitrary, capricious, or unreasonable.
In addition to affirming the administrative denial of access, the appellate court provided a succinct analysis of why denial of direct access while providing "reasonable" alternative access is not itself a taking requiring just compensation.  See slip opinion, at p. 23.    This holding is nothing new, yet reinforces applicable law in New Jersey which any owner of property on a State highway should acknowledge.