Edward D. McKirdy – In Memoriam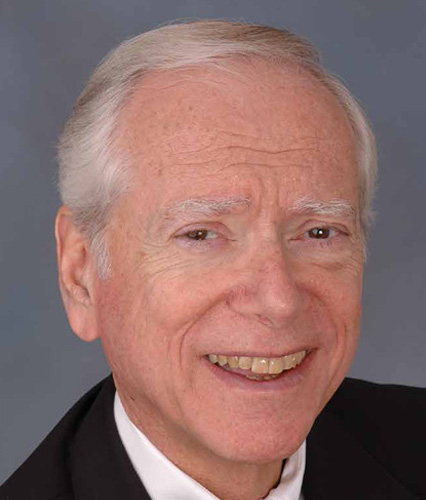 In Memoriam (1936-2018)
Edward D. McKirdy, a noted property rights attorney, lecturer and author for more than 50 years, passed away on January 6, 2018 at the age of 81.  Widely regarded and nationally recognized as a leading authority on eminent domain law in New Jersey, he co-founded McKirdy & Riskin, P.A. in 1967 along with his long-time partner, Harry J. Riskin.
Born in Newark, New Jersey to the late Edward A. and Marion (D'Addario) McKirdy, he was a resident of Morristown before moving to Mendham 45 years ago.  Mr. McKirdy graduated from Harvard University and Yale Law School.  Early in his career, he was a Deputy State Attorney General for the State of New Jersey and Special Counsel to the New Jersey Commissioner of Transportation, and also served as a municipal court judge in Denville Township. Mr. McKirdy served in the United States Army from 1958-1959.   Upon founding the firm in 1967, he embarked upon an exceptional career representing property owners in eminent domain disputes.  With over five decades of frontline experience, Mr. McKirdy successfully argued cases before the Supreme Court of New Jersey, before state appellate and trial courts, and helped construct some of the most important principles of New Jersey condemnation law in many landmark cases. In 2017, he was honored by the esteemed Brigham-Kanner Property Rights Conference at William & Mary Law School for more than 50 years of dedication to the protection of property rights.
While in practice, Mr. McKirdy served as a founding member and long-time Trustee of Owners Counsel of America, a national organization of leading property rights attorneys.  He was Certified as a Civil Trial Attorney by the New Jersey Supreme Court, and a frequent lecturer at local, state and national law conferences on property rights.  He won many professional commendations, including being honored as the Professional Lawyer of the Year for the Morris County Bar Association in 2004.  He was selected as one of the Top 100 Super Lawyers in New Jersey for many years, and was also named by Best Lawyers "Newark Area Best Lawyers:  Eminent Domain and Condemnation Lawyer of the Year" on repeat occasions.
He co-authored The New Jersey Condemnation Practice manual published by the New Jersey Institute for Continuing Legal Education, as well as numerous other publications and articles focusing on property rights and real estate valuation.  Mr. McKirdy served for many years on the Morris County Judicial Selection Committee and the State Bar Association County Judicial and Prosecutor Appointments Committee.
Mr. McKirdy was a cherished colleague, mentor, and friend to all who had the privilege of working by his side at the firm which bears his name, and also by so many other attorneys, clients and consultants who he worked with or against during his illustrious career.  He is best defined, however, by his family, which was the singular most important part of his life.  Mr. McKirdy is survived by his beloved wife of 49 years, Laura (nee Spielvogel) McKirdy, his son Edward Michael McKirdy and his wife Akane, his daughter Melissa McKirdy Hazen, M.D. and her husband Eric, and two grandsons James Edward Hazen and Henry Phillips Hazen.
For more information regarding Mr. McKirdy or our firm, please feel free to contact us.