DellaPelle Selected For Coveted Franklin & Marshall Alumni Award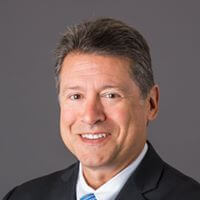 We are pleased to announce that our own Anthony DellaPelle has been awarded the 2020-21 Alumni Citation Award from his undergraduate alma mater, Franklin & Marshall College. As a distinguished legal professional, Anthony achieved this coveted recognition for his exemplary record of professional accomplishments and superior leadership within the community. He now joins other F&M alumni in the College's Society of Distinguished Alumni.  The award was presented to Anthony and three other alumni at the College's True Blue Weekend on October 16, 2021.
Practicing exclusively in eminent domain, condemnation, redevelopment law, and real estate tax appeals, Anthony has devoted over 30 years of his legal career to consistently delivering results that matter most to his clients. In addition to this most recent distinction, Anthony is also the only New Jersey attorney to serve as a member of Owners Counsel of America, a nationwide association of leading property rights attorneys, and is a Certified Civil Trial Attorney by the New Jersey Supreme Court. In addition, he is a member of the Executive Committee of the Board of Directors of the Counselors of Real Estate®, an international group of real estate professionals and leading advisors in complex real estate property matters, and has served in leadership roles on several non-profit and professional association boards.
We are proud to share this news as we celebrate Anthony's career-long achievements and the marked impact he has had on the clients he serves and in our community.