DellaPelle Elected Board Chairman of the Great Swamp Watershed Association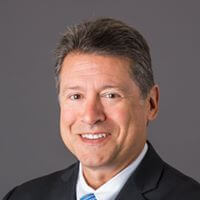 Join us in congratulating MROD's Anthony DellaPelle, who was recently elected as the new Board Chairman of the Great Swamp Watershed Association (GSWA). Founded in 1981, the GSWA is a member-supported environmental organization that monitors and protects water quality and investigates and participates in land preservation issues in the Great Swamp Watershed and Passaic River region.
"My main objective while serving as Chair is to have GSWA continue its essential work in protecting the watershed," said Anthony. "I want to increase awareness of the importance of our goals and efforts not only within the Great Swamp region and headwaters but also in the downstream areas of the Passaic River as a result of the recent expansion of our mission to extend our geographic reach."
Over the course of his 33-year career practicing exclusively in the areas of eminent domain, condemnation, redevelopment law, and real estate tax appeal law, Tony has become widely known for his ability to consistently maximize results for his clients concerning real estate issues. He is one of only approximately 2% of all licensed attorneys in the State of NJ who are Board Certified Civil Trial Attorneys by the Supreme Court of NJ. He is also the proud recipient of the 2020 Alumni Citation Award from his alma mater, Franklin & Marshall College; is the only attorney elected to serve as a representative of Owners Counsel of America, a nationwide association of leading property rights attorneys; and is a member and officer of the Counselors of Real Estate®, an elite international group of real estate professionals and leading advisors in complex real estate property matters.
In addition to his work with GSWA, Tony has served as an officer of the NJ Hall of Fame Foundation's Board of Trustees, as a trustee of the Morris County Bar Association, and a trustee and officer of the NJ Association of the Deaf-Blind.
We are excited to share this news as we recognize Tony for yet another significant accomplishment in a career that's been marked by continued professional success and leadership in civic causes.