"A Word of Many, Too Many Meanings…." Supreme Court Opinion Alert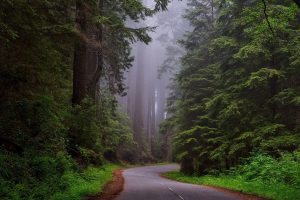 "Jurisdiction, this Court has observed, is a word of many, too many, meanings." Wilkins v United States (Slip op. March 28, 2023).
Well, whatever the word means, the 12-year limitations period contained in the Quiet Title Act (28 U.S.C. Sec. 2409a) is not a bar to a federal Court's jurisdiction.
Wilkins and neighbor Stanton live alongside Robbins Gulch Road in rural Montana and they filed a quiet title action in 2018 alleging that the "road's public use has intruded upon their private lives, with strangers trespassing, stealing, and even shooting Wilkins' cat."  The owners acquired their properties in 1991 and 2004. The United States and the "public's" right to use the road dated to a 1962 easement, which the owners claim did not vest any public rights but obligated the United States to "maintain and patrol the road."
The United States moved to dismiss the complaint on the basis "that the Act's 12-year time limit had expired. Under the Act, "[a]ny civil action . . . , except for an action brought by a State, shall be barred unless it is commenced within twelve years of the date upon which it accrued." §2409a(g). The district court dismissed the complaint for lack of subject matter jurisdiction and the 9th Circuit affirmed because it "that this Court had already interpreted §2409a(g) as jurisdictional in Block v. North Dakota [] 461 U. S. 273 (1983)."
The Court then described how Court should "police the jurisdiction line" by distinguishing between subject-matter jurisdiction and "non-jurisdictional claim-processing rules."  The categorical distinction being where Congress has "clearly state[d]" that a procedural requirement is "jurisdictional."  To be sure, "[u]nder this clear statement rule, the analysis of §2409a(g) is straightforward.  "[I]n applying th[e] clear statement rule, we have made plain that most time bars are nonjurisdictional." Slip op. at 12.
The majority opinion then analyzes the three cases cited by the United States in support of its argument – and the lower court's determination – that the statutory limitation was jurisdictional.  The Court distinguishes all the cases and finds that none supported the jurisdictional holding.
In the end, the holding is clear and concise: "Section 2409a(g) is a nonjurisdictional claims-processing rule. The Court of Appeals' contrary judgment is reversed, and the case is remanded for further proceedings consistent with this opinion." Slip op. at 12.
So, when did the owners' claim accrue?